Andiland Live!
Wine Glass Painting Parties!!!
Wondering what to do this weekend? Plan your next girls night out as a night in! Painting is a great way to relax, have fun, and let your creativity flow! Let's get together and paint some wine glasses! Begin by planning your own private party! What do you need?
You provide: 5 (or more) of your friends, an indoor or outdoor location with tables and chairs, food, drinks (libations are always optional!), and laughter.
I provide: all materials including a wine glass or beer mug for each participant, paint supplies, and step by step instruction!
So, if you're ready to have a great time with your friends, in the comfort of your own home book a painting party! To get started click on the calendar to see open dates, then contact Andi to confirm your date, choose your glass design, and pay your deposit!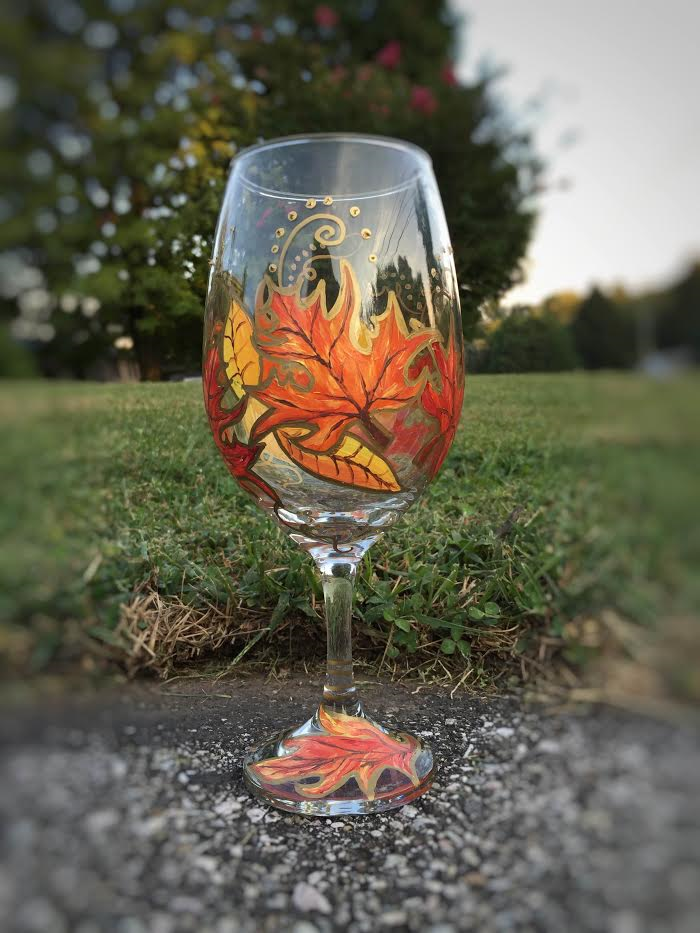 Let's Get Started!
After you look at the calendar, email Andiland Studio your preferred date.
mailto:Andilandstudio@gmail.com
Once you have received confirmation of your preferred date you can pay your deposit and book your party! You can book your party on the NEW PRODUCTS page or you can click here
FAQ's
What is the minimum number of participants at the party?
There needs to be a minimum of 6 participants to have a private party. This number includes the host.
How many wine glasses can I paint?
Due to time constraints and complexity of designs, each participant will have time to create one glass. Please email Andi if you want more specific information.
How long does a painting session last?
Each session lasts between 2 and 3 hours.
How many designs can I paint on a glass?
The instructor will give step by step instruction for one design per class. Of courses, it is YOUR glass so you may alter the design to fit your preferences or create your own unique design! Variances in designs will also be given.
What types of paint do you use?
I use a non-toxic, water soluble acrylic enamel paint specifically made for glass. The product may either be air cured or baked to make it dishwasher safe. Don't worry, you will get written directions for both of these processes before you leave!
How do I book an event?
Take a look at our calendar for available dates and then either call Andi or fill out the online registration form
Email Andiland Studio to confirm preferred party date here
Pay your deposit here
Is there a deposit for private parties?
After availability is confirmed, a $30.00 deposit is required to hold your date. All deposits are applied to the total cost, and the balance is due on the day of the event. You may request an invoice.
What is the cancellation policy?
I require 14 business days' notice for a reschedule of your party. If you need to cancel your party you may get a full deposit refund if you cancel within 14 business days of your party. Cancellation within 14 business days of desired party date will result in a non-refunded deposit